PayRequest
Affiliate Program
The PayRequest Affiliate Program is designed for digital agencies, web hosting companies, web designers, marketing agencies, and anyone who wants an extra recurring income.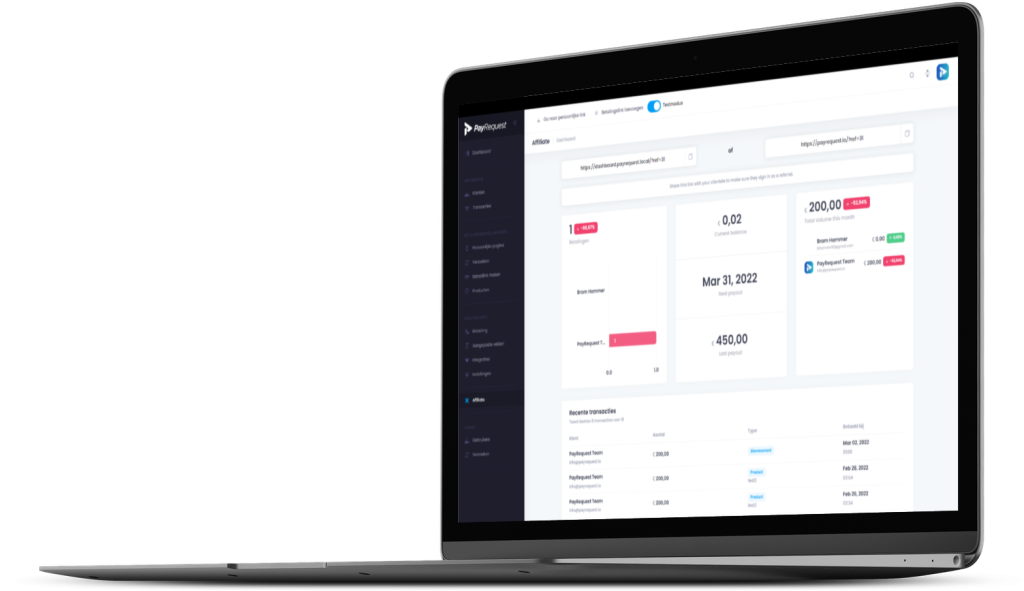 Why our
Affiliate
Program
We have several modules that help you get paid. Local payments, branding, etc.. You can see a selection underneath
Do you want a custom design?
Sign up with a few simple steps, connect the PSP to your liking, and let's go!