With a customer billing portal, your customers can self-manage their subscriptions or details, they can also download, view, or pay their invoices directly in the customer billing portal.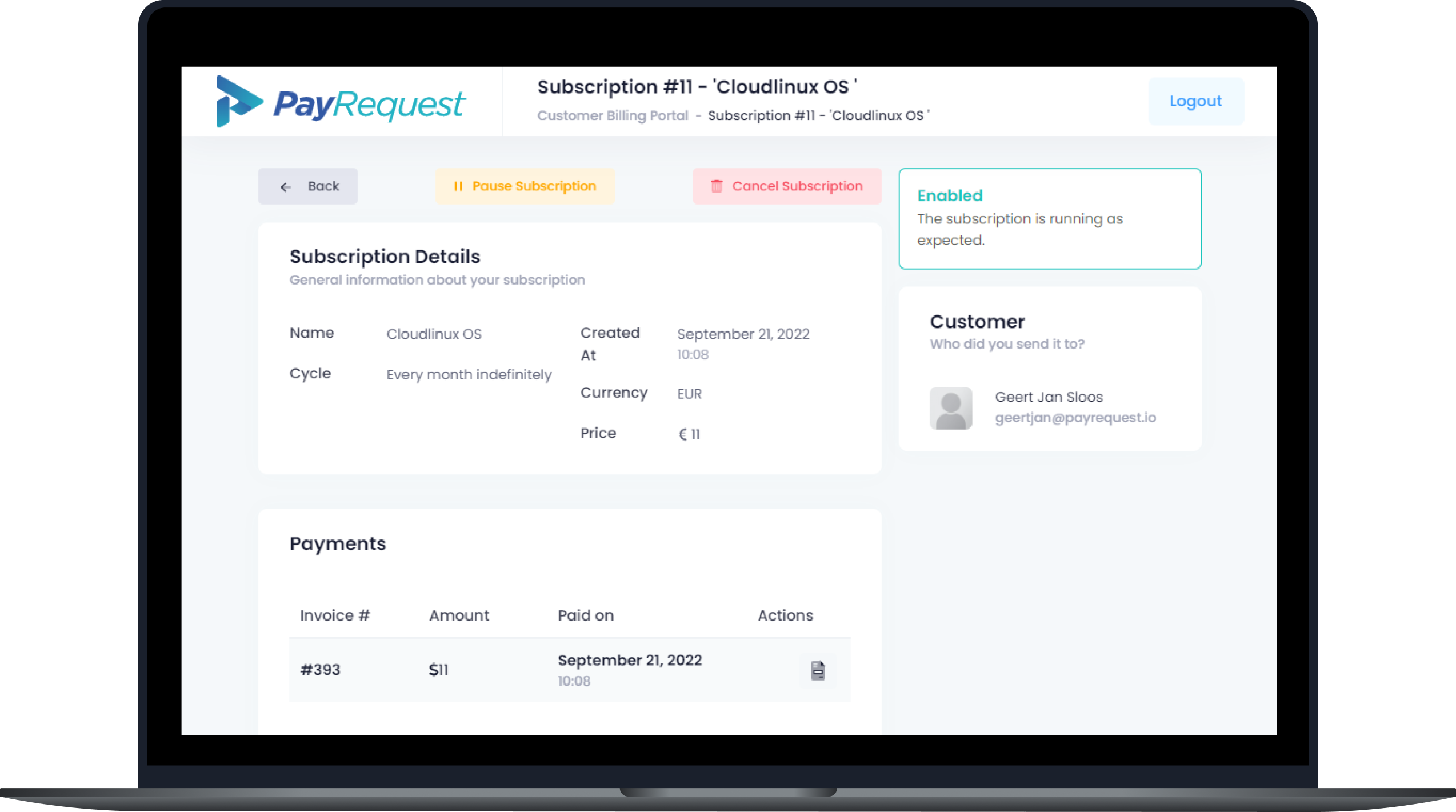 Customer Billing Portal for every Business
We have several modules that help you get paid. Local payments, branding, etc.. You can see a selection underneath
Do you want a custom design?
Sign up with a few simple steps, connect the PSP to your liking, and let's go!