 Send customers
pre-authorization
payment links
temporary hold an amount on your customers credit card, during the hold period the funds are unavailable to the customer, the funds can be captured if needed, like when someone checking out of a hotel, or just as rental security deposits.
Create Your Free Account Manage all your
Pre-authorization
Payment Links
The PayRequest Dashboard lets you manage all your payment links and more, with a simple overview you can view all status and reminders that are send, you will also get a log update when someone views, payment or pays your payment link.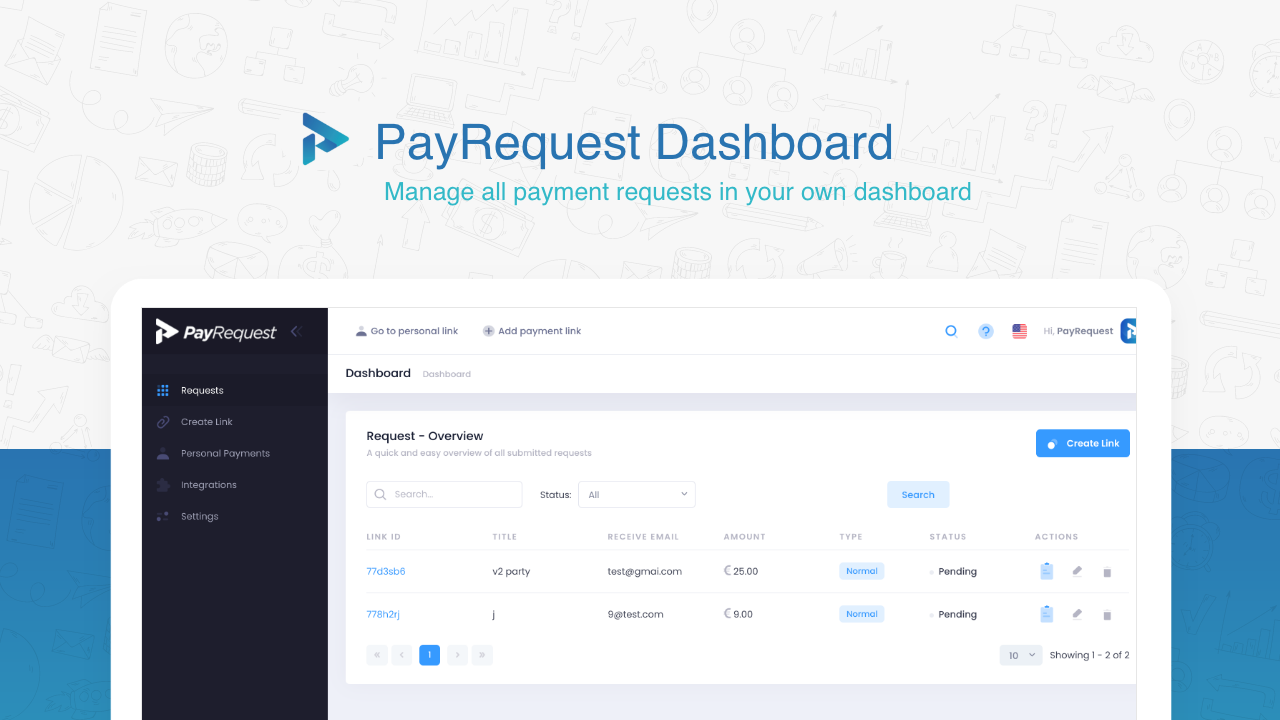 Pre-authorization for
Hotels, B&B's & Hostels
Pre-authorization payments are commonly used by a handful of different businesses. For example, hotels use pre-authorization payments while guests stay in hotel rooms, charging for the stay once the guest has checked out. Car rental companies will also use pre-authorization payments to ensure customers are paying for the rental and have an incentive to bring it back in good shape with plenty of gas. Create
Pre-Authorization Requests


in 3 simple steps.
1
1. Connect a payment provider
2
2. Create a pre-authorization request
3
3. Customer can pay the request All-In-One Payment Platform


For Your Business
We replace all your payment tools in a handy dashboard where you can easily create payment requests and more.
Multiple Payment Providers
Branded Payment Page
3D Secure authentication
Send Payment Links
Multi-currency
24/7 Live-chat Support
Start sending
Payment Requests
Create a payment link for your customer or use reusable links to let all your customers pay.
Create your free account