How to Accept Online Payment on your Website
PayRequest provides you will a quick and easy to accept all online payments on your website. Quick and easy set up and use. Start today!
You've reached that proud stage. Your new website is ready, you've got the products ready to sell, but absolutely no idea of how to start selling and accepting frequent online payments on your website. Or, perhaps you've realized that the variety of payment methods you currently offer your clients just isn't vast enough. Resulting in a loss of sales..
Whatever the reason you have ended up on this page.. Don't go anywhere. PayRequest is here to help!
How to accept online payments on your website
PayRequest is an all-in-one payment platform, offering you all the tools and features you need, not just for accepting payments on you website, but for doing it in a super fast and convenient way.
There are various different ways that you can accept online payments on your website. Choose the one right for you based on your website design and preference. You can also mix and match!
Share payment page
One way to accept payments on your website it to directly share your payment page link (you will be given a payment page when you sign up to PayRequest). This is a more generic method of payment. By clicking on your payment link people will be directed to your payment page where they can insert an amount, add a short description, and pay.
Share payment link
A payment link can be much more specific and tailored. Create a unique payment link per product, and link it to the specific product displayed on your website. When the link is clicked, the customer will then pay for that particular item at the price specified by you.
Share QR code
A QR code payment is a fast and fun way for customers to pay. Create a unique QR code with PayRequest and place it next to your product on your website. Customers will scan the QR code and be taken straight to the payment step.
Subscriptions
With PayRequest, it is also possible to create payment links for customers with subscriptions or recurring payments. The recurring payments will be automatic, saving time for both you and your customer.
Donations and fundraising
Perhaps you are looking for a way to accept donations and contributions on your website? PayRequest offers many features for donations pages, such as a donation button. Find out more about donations pages here.
When accepting online payments on your website, PayRequest knows how important it is for payments to be fast, smooth, easy, and aesthetically pleasing doesn't hurt. That's why there are loads of awesome feature for you to use when accepting online payments on your website.
Branding
Give it that personal touch by using your own branding, colours and logo to your payment page and payment links.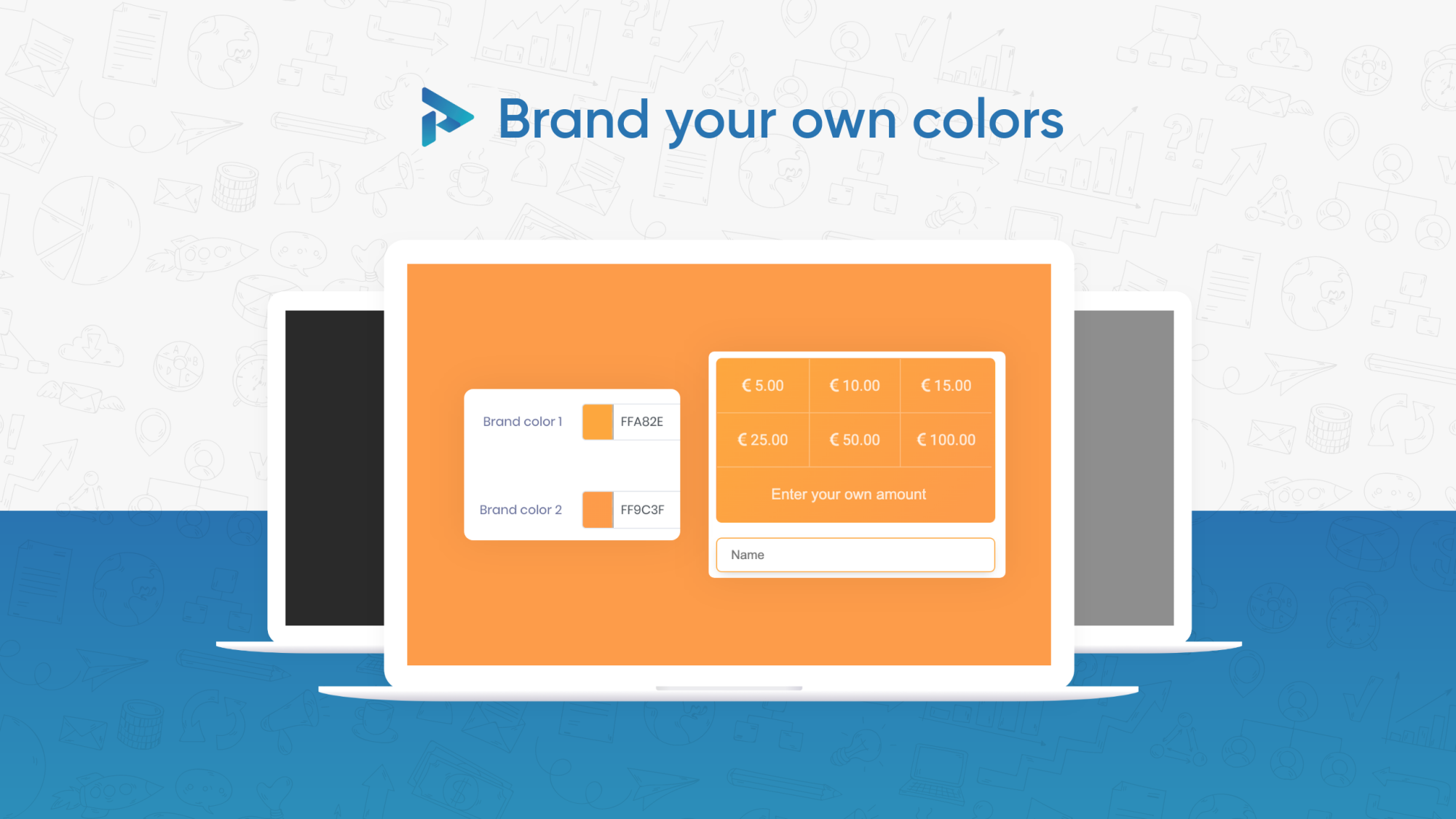 Payment tracker
Monitor and log all your online payment with your own personal dashboard. Check the status of your payments and monitor lots of interesting insights about your customers.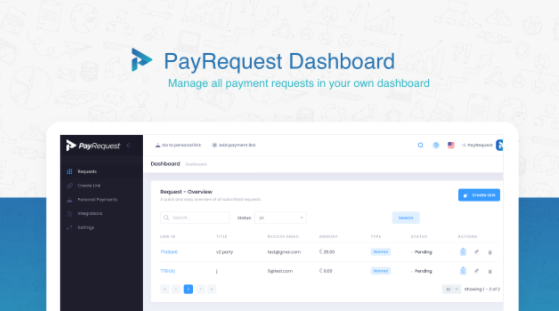 Invoices if required
Sometimes payments can require an invoice. This can be done simply though your PayRequest account for any or all payments.
Multi currency & payment methods
PayRequest accepts the majority of world currencies and over 20 different payment methods. This means you will never miss a sale due to accepting payments.
Multi lingual
PayRequest payment pages and dashboards support a variety of languages!
Accepting online payments on your website has never been so easy!
Sign up now and complete the onboarding steps (this will take just a moment), connect your stripe account (or create a new one easily), create your unique payment page URL and you're ready to go!
Don't wait or hesitate. Start accepting payments on your website today!