How to Send a Payment Request on WhatsApp
Learn how to send payment requests on WhatsApp for free. Use WhatsApp to send money internationally. Create your WhatsApp payment request now!
Send and Recieve WhatsApp Payments
With over 2 billion users, WhatsApp is now the most used global messaging app. Therefore it seems like a prime platform for sending and receiving payments quickly. The only problem is.. how do you do this?
With PayRequest, there is a professional and easy way to create and send your payment request via WhatsApp. Once you have signed up you will have access to this convenient, easy-use platform where you can create and send your unique payment requests via WhatsApp or another platform of your choice.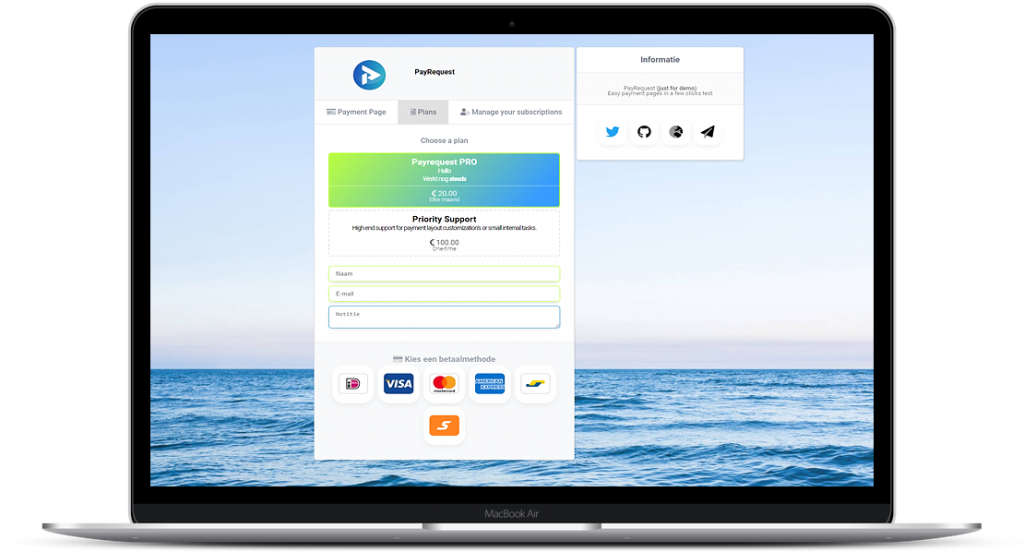 The Benefits of using PayRequest
Apart from being a fast and efficient platform for making payments on WhatsApp, PayRequest also has a lot of unique tools and features that make it the best payment gateway for you.
Accept all payment methods
PayRequest accepts all payment methods. This makes it super easy for you to use WhatsApp to send money internationally! No matter what your choice of payment is or the country you live in, it's all accepted with PayRequest.
Safe
When sending and receiving WhatsApp payments, an important aspect when choosing the right gateway is safety. For this reason, PayRequest has implemented a 3D Secure authentication method. This method is used to verify the recipient's identity and works as anti-fraud protection.
Branding 
One of the really cool features that you get with PayRequest is branding! With PayRequest you can edit and customize your WhatsApp payment request with your own logo and colors. This is fun and easy to do and makes your payment request completely unique to you.
Rechargeable
Once a WhatsApp payment request has been created, you can share it again and again with whomever you need to. This is very convenient if you have frequent purchases of particular items.
Efficient
Using PayRequest is quick and easy. No code, and no restrictions. Just simple and efficient transactions.
Are you in? Sign up now to create your first Whatsapp payment request.