Pay by Link Software
Pay by link is a fast and effective way of processing online payments from around the world in real-time. Pay-by-link software is not only extremely cost-effective but it also means that payments can be accepted on the spot meaning zero time wasting and fast cash. Who doesn't like the sound of that?
What is pay-by-link software?
Pay-by-link software such as PayRequest allows you to create and share a payment link with anyone from around the world in seconds. PayRequest works by connecting your Stripe or PayPal account to our software. You can then use your PayRequest account to create unique payment links that can be sent to your customers.
Pay-by-link software is super easy to use. Via your own private dashboard, you can monitor your payments, create new links, adjust payment details, and more.
Don't worry, your customers don't need a PayRequest account themselves in order to use the link. All they need to do is click on the link and select their payment method of choice.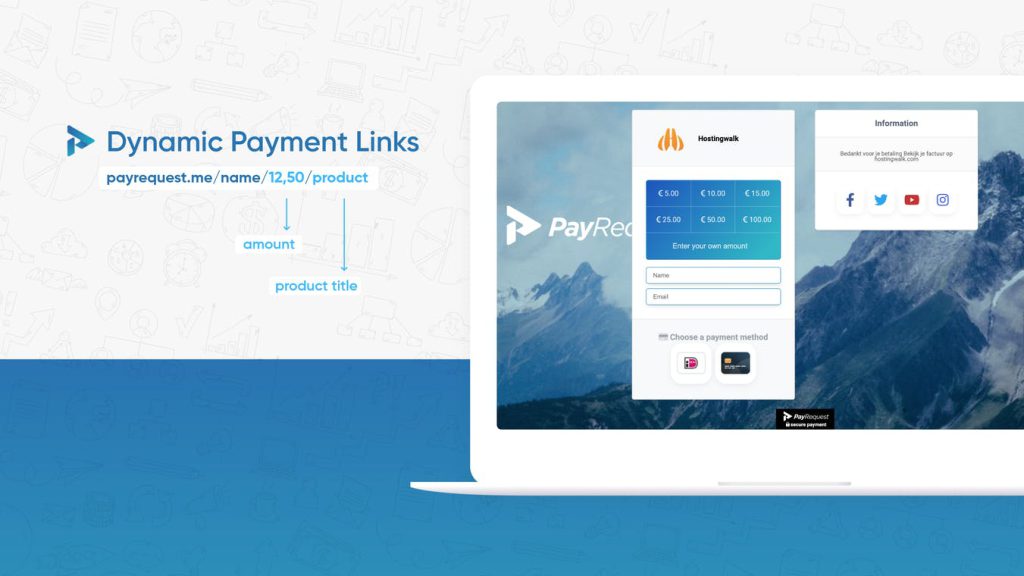 Software features
PayRequest has worked hard to optimize the pay-by-link software and provide you with all the cool features you need to accept fast and secure payments. Check out below some of the unique features that make PayRequest one of the world's favorite pay-by-link software.
1. Branding
When creating your payment page using PayRequest's pay-by-link software, you can change the colors and branding of the page. You can even add your own logo. This really gives the donation page a personal touch.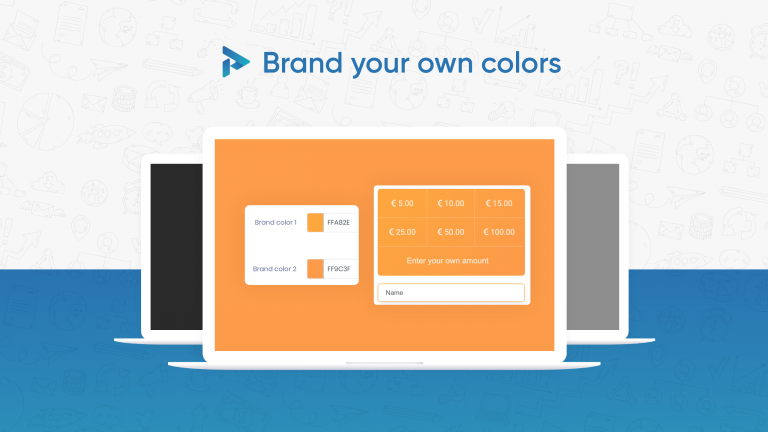 2. Accept all payment methods
You read it correctly. You can really accept all payment methods! PayRequest accepts over 20 payment methods from around the world. This means there are no limits as to who can use your link to pay.
3. Realtime Currency Conversion
When accepting different payment methods, we also understand the importance of currency conversion. That is why we make sure to apply real-time currency conversion to all payments.
4. Tracking
With your partnership with PayRequest comes your unique private dashboard where you are able to track the journey of all your payments. You can even see if a payment request has been opened.
5. Multilingual
When sending a payment link you can choose which language you want it to be in! This lets you make your page more accessible to even more people.
6. Secure Payments
One of the main priorities of PayRequest is providing you with safe payments. PayRequest is a payment gateway that you can trust. PayRequest uses 3D authentication methods as extra anti-fraud measures, keeping your payments safe.
Are you ready to start accepting payments with PayRequest? Sign up today for free!
Want to learn more? Click here