Secure Online Payment Platform
If you choose an online payment platform it is important to check their security & privacy policies, their first priority should be to protect their users from credit card fraud and data breaches.
Do not choose to fast an online payment platform, ask them first what they did to make sure their online payment platform is secure.
What is a Secure Online Payment Platform?
There is no easy or accurate answer to tell you what a secure online payment platform is, the web continues evolving and with many new payment solutions, it is important to choose an online payment platform that follows these new trends, to stay up-to-date with the newest technologies in security and online payments.
At least an online payment platform should have these features to be secure:
1. PCI DSS compliant
With PCI DSS no sensitive card data is stored, also important to use a PCI Level 1 Service Provider like Stripe or PayPal.
2. Fully GDPR compliant
In April 2016 the GDPR (General Data Protection Regulation) was passed by the European Parlament, every company that does business in the EU (like an online payment platform) is required to be GDPR compliant, which means they always give insights into customers' data, and the right to be forgotten.
3. CSRF Protection
CSRF stands for Cross-site request forgery and is a security vulnerability that allows attackers to gain full access to someone else user account, luckily there is a simple solution when web applications use a CSRF token they can prevent CSRF attacks, and keep their users secure.
4. 3D Secure Payments
For extra fraud protection, it is recommended that your online payment platform uses 3D Secure authentication method to verify a customer's identity before an online card purchase, this will make online payments more secure, and will reduces credit card fraud.
5. Secure Data Encryption
Most important is that an online payment platform data is always encrypted with the industry-standard AES (alias Rijndael) encryption algorithm using a 256-bit key, to protect payment data.
6. Reliable Infrastructure
Last but not least, it is not important that the online payment platform is secure but also that the cloud infrastructure that is used, good cloud providers are DigitalOcean, Google Cloud, Microsoft Azure, and Amazon AWS.
What are the most Secure Online Payment Platforms?
There are many secure online payment platforms, we have compared 4 online payment platforms which we know the best, to give you more information about secure payment platforms.
PayRequest
Founded in 2019 as a Stripe, PayPal, and Mollie Partner, we know the largest secure online payment platforms and combine them to offer the safest payment solutions for your business.
Stripe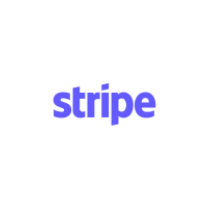 The largest secure online platform in the world, with many large businesses and startups as clients, Stripe is the #1 payment provider in the world.
PayPal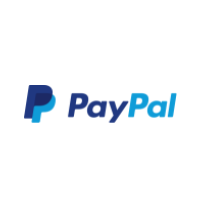 PayPal is the largest e-wallet payment platform in the world, making it very easy to send money to someone from the other side of the world, with their many years of experience they have developed innovative anti-fraud tools to protect their users and guarantee secure online payments.
Mollie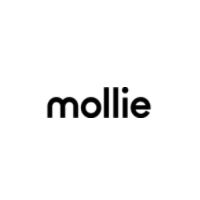 Mollie is the largest online payment platform in The Netherlands and has a good reputation for secure online payments. thanks to rigorous security checks, safe data storage, employee screenings and compliance.
Advice needed to find a secure online payment platform?
You can always contact PayRequest if you want more information about our Secure Online Payment Platform.
We have partnered with the leading secure payment platform industry, and help you with setup a secure online payment experience for your users.
Read here more about our security: https://payrequest.io/security/