An iDeal Payment Link is a payment request page you can send to your customers, they can pay via iDeal (but also with Credit Card and other local payment methods)  The iDeal payments are processed directly on payment gateways like Mollie or Stripe, on top of the PayRequest Software, which gives you all the tools and features to easily accept iDeal Payments.
Offer the best iDeal Experience
With PayRequest your customers can choose their bank directly without leaving your payment page or payment link, which will improve your conversion and the checkout experience.
Let your customers checkout 50% faster because you do not need an interstitial bank selection page anymore.
What does an iDeal Payment Link look like?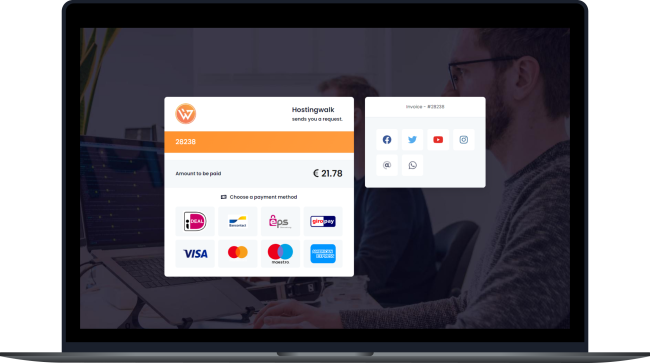 Most payment gateways use their own branding, with PayRequest you can create an iDeal Payment Linkin with your own brand colors and even upload your own background and logo!