How to Send an Instagram Payment Request
Learn the quick and easy way to send an Instagram payment request for free! Sign up and get your money today. Send as many requests as you want. It's simple!
Instagram Payment Request
With more than 1 billion users and growing, Instagram has now become a platform that can be used for sharing not only photos./8 but also messages, audio, video, and more. So how about a fast and efficient way to send and receive an Instagram payment request? At PayRequest, we are very happy to provide you with this service.
Simply create your free PayRequest account, build your payment request in just a few steps, then share the payment request link via Instagram.
No Restriction Payments
No restrictions. Our Instagram payment requests accept all payment methods. This means there is no need for you and the payment request recipient to share the same type of bank, card, or the payment method. All that is required is the Instagram Payment link. Completing your payments has never been easier!
A payment link can be used by more than one person. This means you can share the same link with all of your customers, employees, colleagues, or a group of friends. All they need to do is click the payment link.
Once you have set up your PayRequest account you will have easy access to your account from any device, whenever you like. Therefore, the next time you want to send a payment request it will be as easy as just a few clicks.
By creating your PayRequest account, you will be entering the world of easy payments. PayRequest provides payment solutions over a vast variety of platforms and for a vast variety of uses. Once you join us at PayRequest there will be no need for payments to be made any other way. We promise ease and efficiency.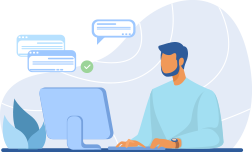 Are you ready to start accepting payments with PayRequest? Sign up now!
Still not convinced? Read more about PayRequest and what we offer our customers, in the interest of providing you with the most efficient way to send and receive payments.