Payment Method Generator
Try out PayRequest today for free! A quick and easy-to-use payment generator. Perfect for accepting all payment methods and currencies online.
Accept payment methods generator
If you've stumbled on this page looking for an effective and convenient way to accept different payment methods then you've come to the right place.
PayRequest can offer you not just a payment method generator but an all-in-one payment platform. Allowing you to send, accept and monitor your payments all from the same place with great ease.
Accepting different payment methods has never been easier thanks to the variety of features offered by PayRequest. Accept all payment methods and currencies in real time!
Read on to learn more about the many features that make accepting payment methods a piece of cake!
How to use a payment generator?
Accepting different payment methods by using a payment generator is the best way to do it. Based on your business needs and preferences, you can choose to use one or more of the following payment methods to accept payments.
Payment Page
Sharing a personal payment page is one of the simplest ways to accept payments. With PayRequest, you will receive your own personal payment page. You can accept payments by sharing a link to this page via SMS, email, social media, or one of the many other channels.
Customers simply click on the link and then select their preferred payment method and enter the amount they wish to pay.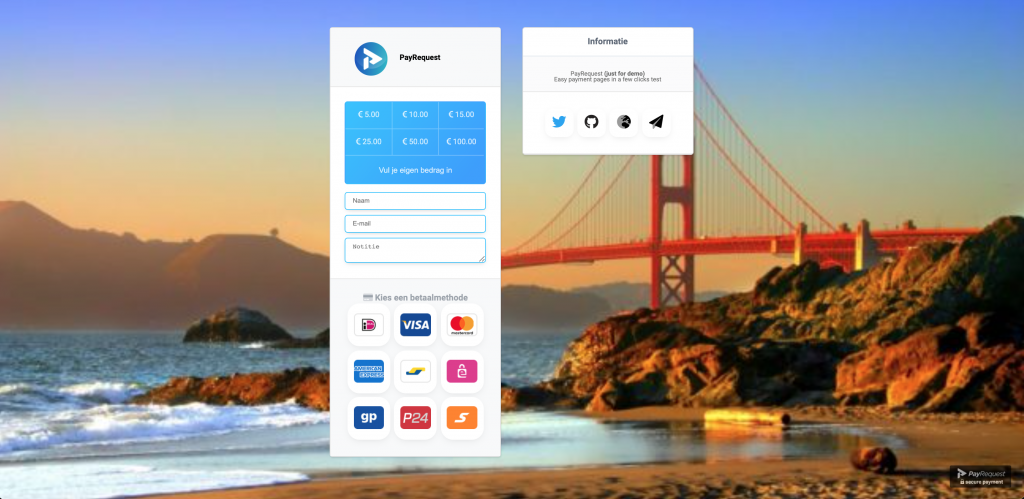 Payment Link
A payment link is a link that you can create a share with your customer. With payment links, you select the amount to be paid before sending it to your customer. This way, you can connect the payment link to a specific product. The customer will receive the payment link, select their payment method of preference, and pay.
You can create as many payment links as you like. This is great if you are offering a variety of products or services.
It is also possible to share payment links on your website. This means you do not need to send the link directly to your customer.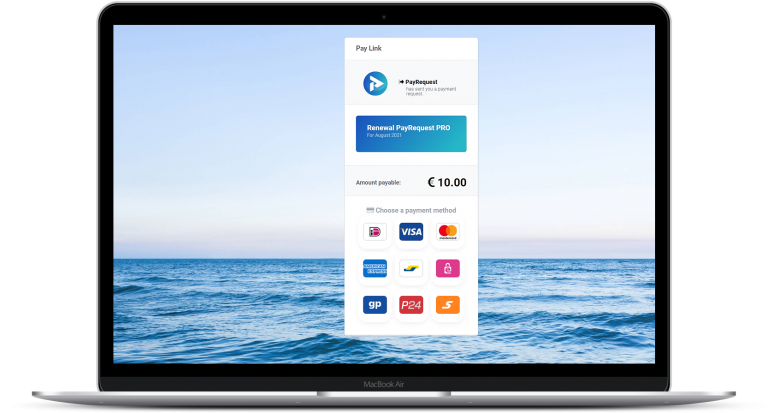 QR Code
The QR code payment method works similarly to a payment link but rather than clicking on a link, your customer scans a QR code. Once they have scanned the QR code they will be able to click and pay.
Subscription payments
Another payment generator that can be used is subscription payments. Use subscription payments for customers who purchase your product or service on a recurring basis. Subscription payments work automatically resulting in carefree payments.
Setting up your payment generator
Why not start accepting payments today? Setting up your payment method generator is quick and easy.
Sign up to PayRequest and follow the onboarding steps. It takes just a few moments!
Once you are signed up you can start using PayRequest to accept your payments.
Access all the cool features like your private payment dashboard, multi-lingual payment pages, customized payment links, payment reminders, and more.
It's time to take the easy road and start accepting payments all on the same platform. Start today!
Ready to start your payment journey with PayRequest? Sign up today!
Want to learn more about PayRequest? Click here